The Funky Uncle is Rolling and the Funky Uncle All Stars Gonna Be Rolling Too!
Happy Carnival From New Orleans!!!
It's Mardi Gras time and we are ready!  The Tucks parade is rolling and the Funky Uncle is rolling with them. Only this year, instead of being last, the rolling club is gonna be second in line only to the King Of Tucks, our very own Executive Producer of the Funky Uncle Live, Chris Beary!  ALL HAIL!!! If your in town Saturday the 26th make sure to grab your spot on the route and get ready to groove to the sounds of ,the Funky Uncle All-Stars and special guests!!!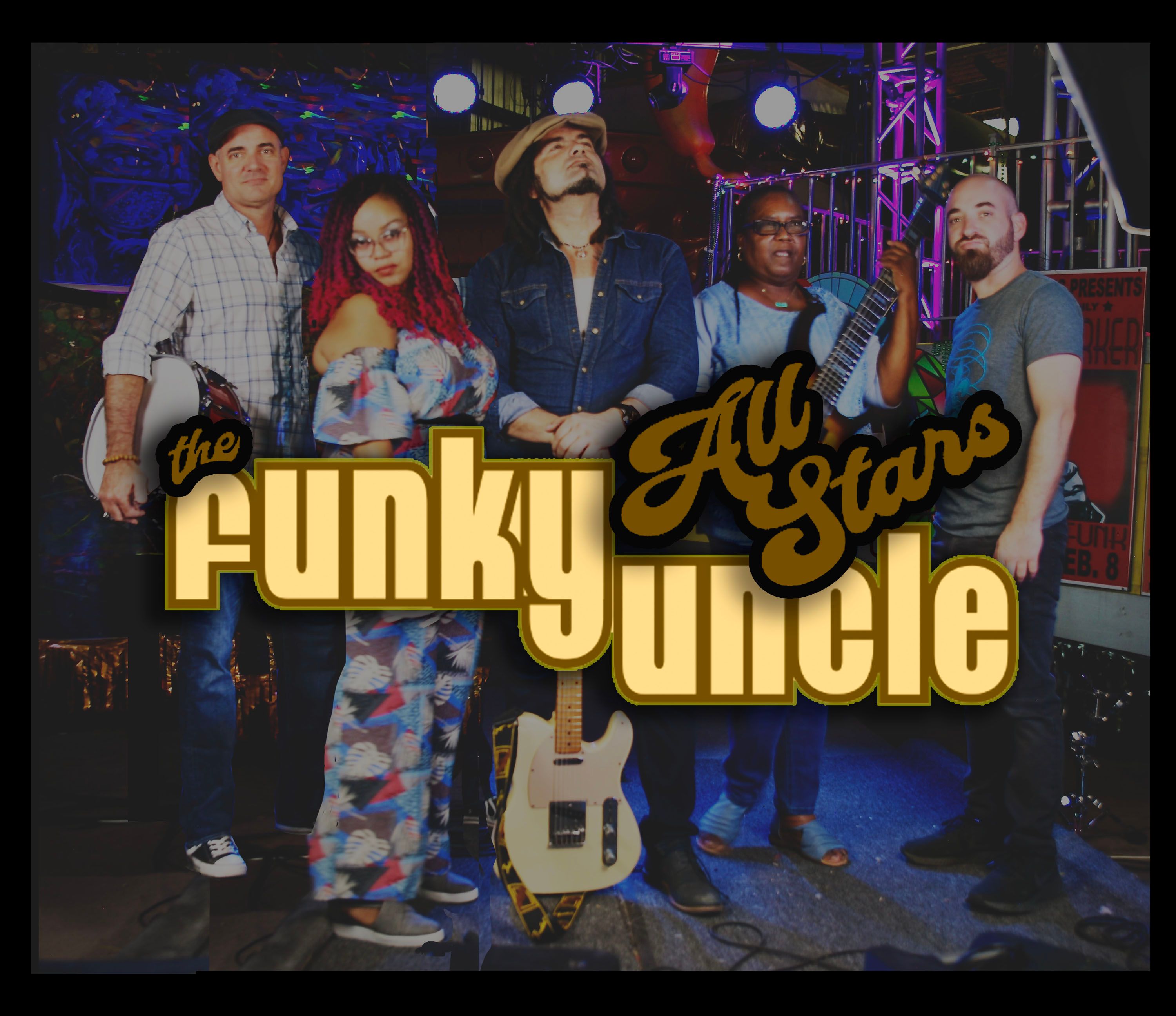 Built upon the funky foundation of Soul Project NOLA, The Funky Uncle All-Stars bring their own voices to the  mix of New Orleans Funk, Blues, Gospel, Jazz. and Groove that the Crescent City continually produces. A new vehicle for Soul Project NOLA frontman  Jon Cristian Duque, (Guitar/Vocals), the band draws upon the wealth of talent and musicianship demonstrated  weekly on the New Orleans music show, the Funky Uncle Live.  Drawing from the seemingly unlimited ranks of New Orleans performers who have played the live streaming show, the Funky Uncle All-Stars is an ever changing cast of characters currently consisting of Wayne Maureau, (Drums (Walter "Wolfman" Washington and the Roadmasters), Jake Gold, (Keyboards (Jake Gold, Gene's Music Machine, Jon Roniger Good For Nothing Band, Margie Perez), Whitney Alouiscious, (Vocals (Whitney Alouiscious, Sam Price and the True Believers, Gene's Music Machine, Mustache Petting Zoo) and Wanda Joseph (Bass/Vocals (Soul Project NOLA)