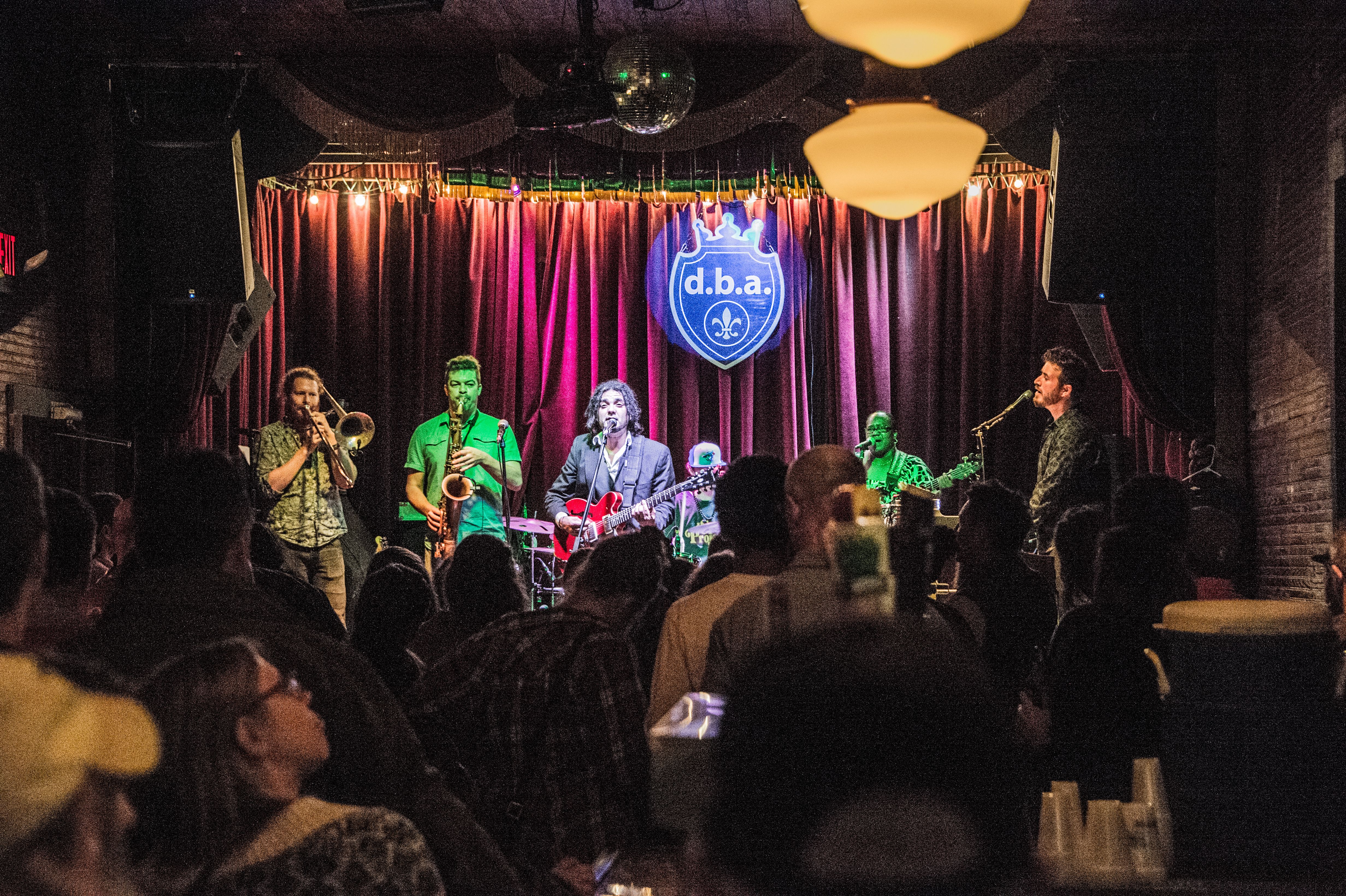 Greetings.
      I know it's been a rough ride in parts of the country other than New Orleans so I won't talk about how beautiful it is here right now!!! I will, however invite any and all to come and visit the city during this, "The Greatest time of the Year"!!  Why is it great?  Festival season is upon us.  The balance of people in town once again shifts to the music/food/life lovers/appreciators and away from the Bourbon Street (Frenchmen St.) partiers.  People from all over the world descend upon the city bringing with them their energy, culture, and appreciation for what goes on here.  Like a breath of fresh air the soul of the city is renewed and music, once again, is king.  That being said, you really can't miss with any show in town, however, a few we would d like to see you at are...
Sat April 14th French Quarter Fest at the Tropical Isle Hand Grenade Stage (Woldenberg Park) 4pm-5:25
Wed April 25th GASA GASA 4920 Freret Street, New Orleans, LA "Uptown" with our good friends  Hot Blood Orkestar
Wed May 2nd VooDoo Two Lounge (301 Carondolet St 6pm with Eddie Roberts from The MatserSounds and Special Guests (Free Show) 6pm
Thursday May 2nd 2100 "Free Funk Fest" @ The Funky Uncle Lounge (First time being rolled out for an event) 2100 Calliope "Under The Overpass". 11am-1:30pm
These last two are benefits being produced by Grace At The Greenlight in association with Positive Legacy to benefit the homeless of New Orleans and surrounding areas.  For more info on volunteering/donating please check out www.graceatthegreenlight.org.
Hope to see you out and stay tuned for more happenings!!
Keeping It Funky!