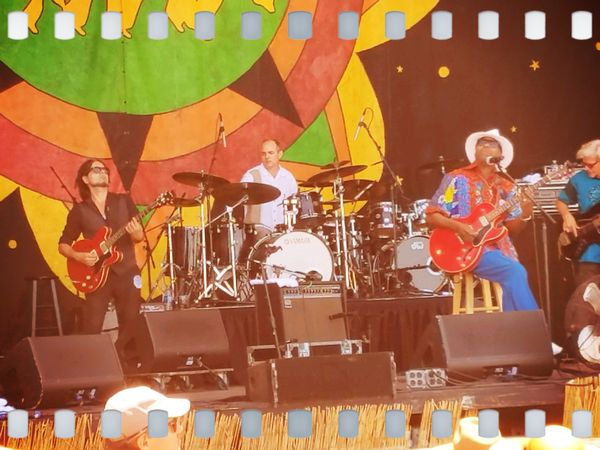 ...livin in da Big Easy.   Greetings from sweltering New Orleans. Just a quick update on what's been happening: The new album has been selling steady (What??? You don't have yours yet? ??? Click here!) and the summer storms haven't scared away too many people (yet!), so the live shows have been as packed as ever.  We have already started working on the next record and are gearing up for our 2018 East Coast Summer Tour (Look for dates, coming soon!). JazzFest was a flash, but it was great to see and make music with so many good friends who we don't get to see enough!  It's also such a blessing and charge to see so many people from all over the world here in the city that really listen to the music, who hears the music, who feels the music, which, of course, is the whole point of this thing LOL!  We also helped raise over $10,000 for Grace at the Greenlight, the charity of the Krewe Of Fat Bankers/Funky Tucks with the first FreeFunkFest, during which we successfully pulled out The Funky Uncle Lounge for it's first free concert.  We are planning the next one for September.
As always, stay tuned for more, and...
Until We Meet Again...
Keeping it Funky