Surprise! Betcha didn't think we'd sneak our way onto an already jam-packed French Quarter Fest lineup, did ya?  
We weren't even expecting to play this year! As these things usually happen, we were prepared to take action nonetheless. Our good friend Marc Stone gave us a call early in the week and informed us he was unable to make the fest this year. He mentioned the spot had our metaphorical name on it if we could make it, and make it we did! A major thank you to Marc Stone for even considering us, we definitely owe ya one!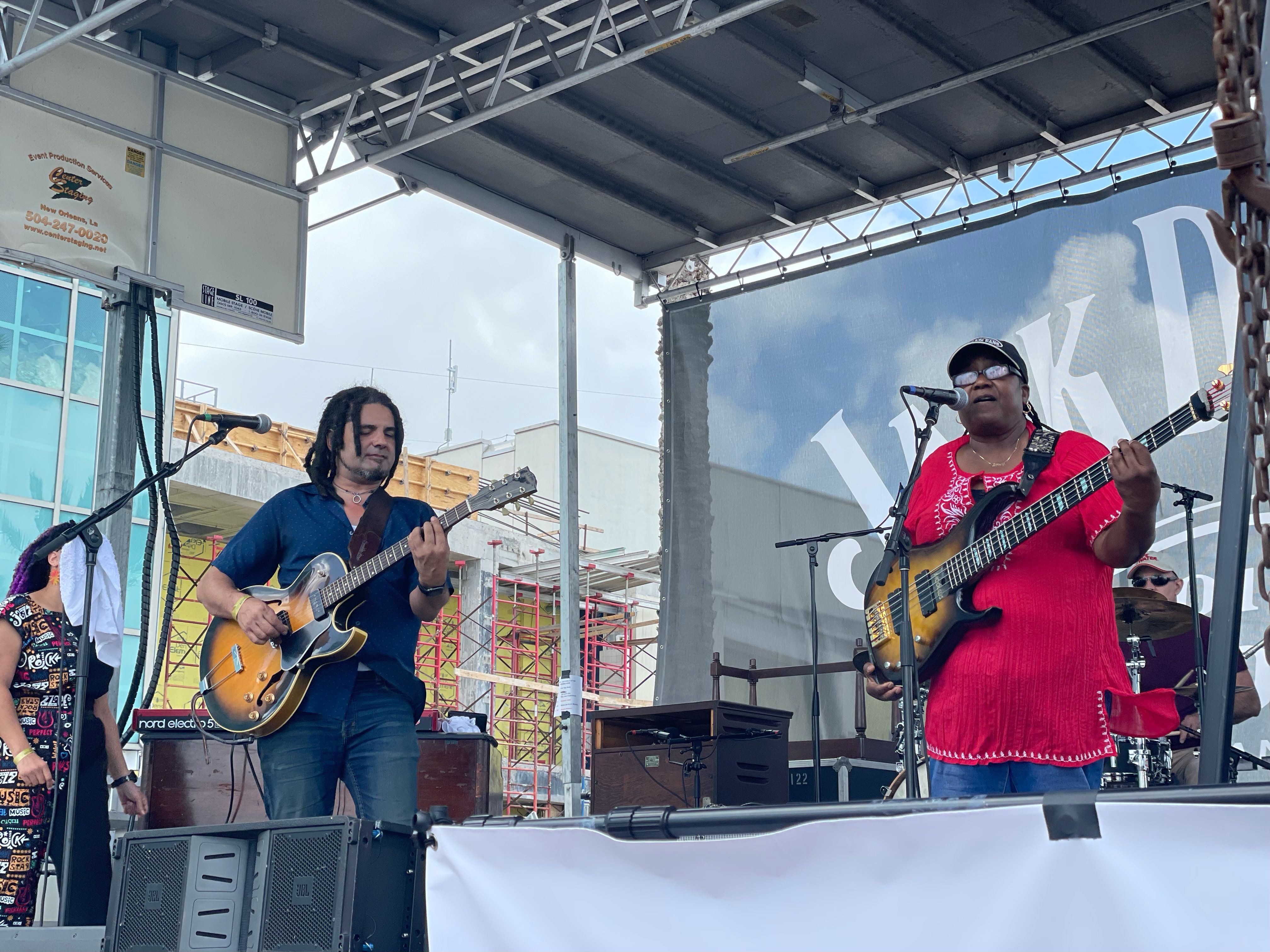 For those of you who couldn't make it, or are interested, we'll let you in on what we played: 
Breakfast Of Champions  
Use Me (Bill Withers)  
Sly (Someone Like You)  
Miss You Baby 
Play It Back (Dr. Lonnie Smith)  
Superstition (Stevie Wonder)  
What You Won't Do For Love (Bobby Caldwell)  
Mr. Saturday Night  
Voodoo (Neville Brothers, "Let's Go Get 'Em" by Rebirth Brass Band tag)  
Dirty Laundry  
Our French Quarter Fest set comes in the middle of a busy week for the band that included two private events, with one right after FQF on Bourbon Street for another good friend of ours; Chris Beary!  
It was super enjoyable to play a condensed house show for Chris and his guests. During our second set, renowned trumpet player Efrem Towns of the immortal Dirty Dozen Brass Band gave us a hand on a variety of different tunes.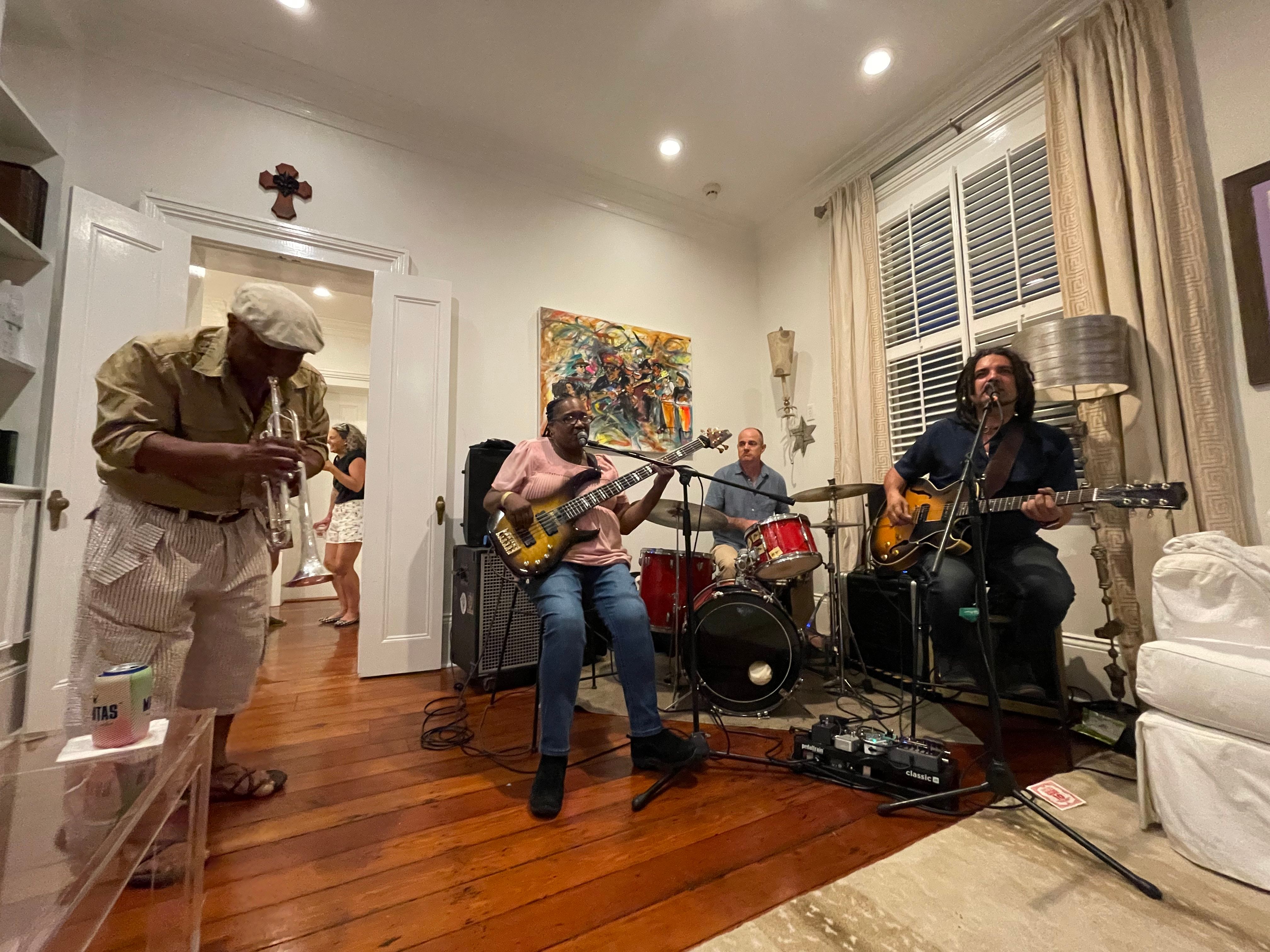 For those of you who joined us this weekend, thanks for sending us love and positive vibes! For everyone who couldn't make it, or were confused about the last second addition, no worries. We've got a lot more coming! 
East Coast pay attention… We've got some news coming at you soon!