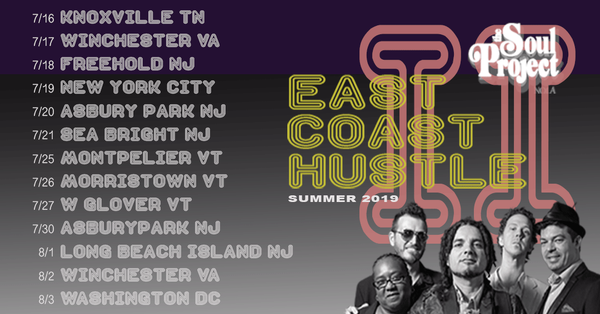 Time to get Funky y'all!!
New Orleans funksters, the Soul Project NOLA, are kicking off their "East Coast Hustle Part II" tour this Tuesday, July 16th, with a performance at The Preservation Pub in Knoxville, Tennessee .  The 3 week  tour will be bringing the band and their "New Old School" sound to the East Coast for 12 dates with stops at: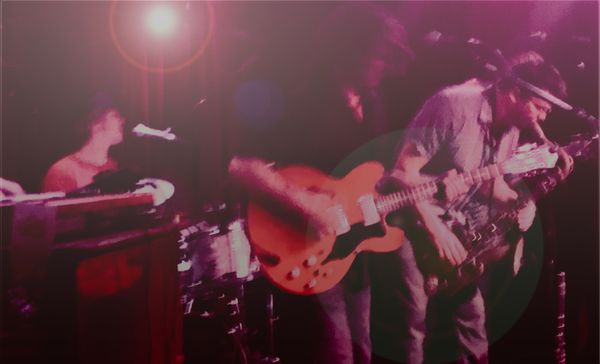 7/16 The Preservation Pub TN.              
7/17 Sweet NOLA's Winchester Vt
7/18 Hall Of Records Downtown Freehold NJ
7/19 Rockwood Music Hall New York, NY
7/20 Langosta Lounge Asbury Park NJ
7/21 Donovan's Reef Sea Bright NJ
7/25 Sweet Melissa's Montpelier Vermont
7/26 Moogs Place Morristown VT
7/27 Parker Pie W. Glover VT
7/30 The Saint Asbury Park NJ
 8/1 The Old Causeway Manahawking  NJ 
8/2 Sweet NOLA's Winchester VA (II)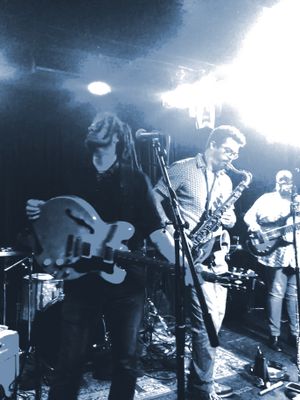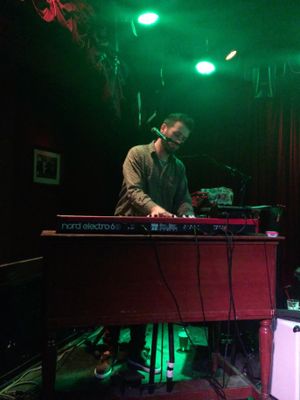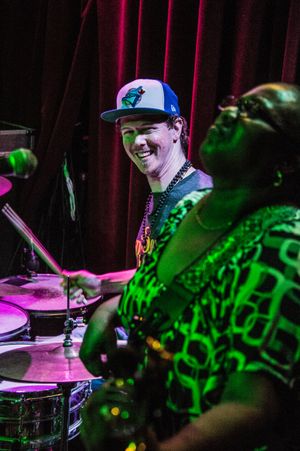 Building on the success of their debut release, "Music For Movers and Shakers"  (nominated for Offbeat Magazine "Best of the Beat" Award for Best R&B/Funk Album) the band is back on the road promoting their second album, The Long Hustle. 
"They've mixed elements of jazz, funk, soul, blues, reggae and gospel to create an album with many facets under a cohesive groove." 
-Stacey Leigh Bridewell, Offbeat. 
The album demonstrates a maturing sound that is quickly attracting the attention of serious music fans and pays tribute to the dedication and persistence of the New Orleans working musician determined to set the stage on fire night after night. 
"Though they proclaim themselves to be funksters, and they are definitely funky, old       school New Orleans R&B runs through their music like blood runs through veins."-  Jay Mazza, The Vinyl District 
Finding inspiration in the music of Walter "Wolfman" Washington, the Meters, the Neville Brothers, Galactic and Dr. John, the band's members - Jon Cristian Duque (guitar/vocals), Jeremy Habegger (organ/keys/vocals), David Ludman (saxophones), Aaron Walker (drums) and Wanda Joseph (bass) - are right at home being rooted in the rich tradition of New Orleans Funk and R&B, while their distinctive sound leans forward combining the best of the old schools with the new.