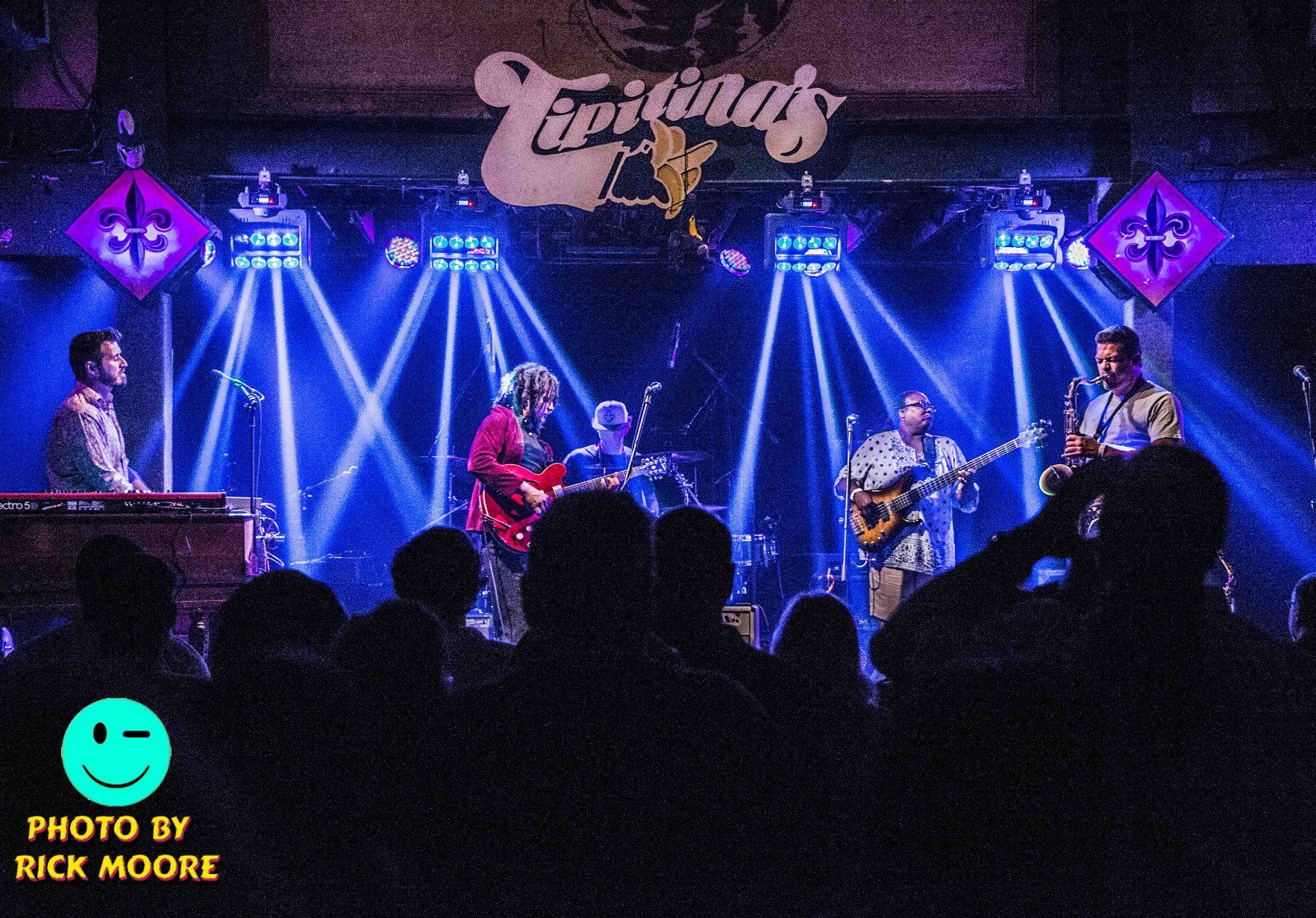 Last week we had the honor of opening for John 'Papa' Gros at Tipitina's for the Foundation Free Fridays Concert Series. The band has played Tip's several times over the years, but this time definitely stood out. The room was already quite full when we started our set, and the crowd was hyped and ready to get down from the first notes of our opener "Walkin with Walter", a brand spankin' new tune which honors our musical Godfather Walter 'Wolfman Washington.  Wolfman caught the entire set from side stage, and we could feel his grin radiating across the stage.  With pride he watched his protege Cristian guiding his own band, using what he had learned from Walter to make music with his own vision and facilitate a musical conversation on the bandstand.  No wonder Walter was smiling, too-- coming off the road from our 14-date East Coast Hustle Tour the band was super tight and firing on all cylinders. 
Papa Gros' set was amazing, and Cristian was invited up to play a couple songs.  Brad Walker swung by to blow the roof off the place on his birthday night. 
The band's proclaimed mission is to bring the Funk to the People.  That surely happened in a big way this night.  Tipitina's is an iconic room for New Orleans music, and having Professor Longhair literally watching over us was truly an honor.  We can't wait for our next chance to play that room.