Life has been a bit of a roller coaster lately, and one of those up and down loop-de-loop ones at that! From pandemics to mother nature, the funk just can't seem to catch a break...
First and foremost, we'd like to apologize to our New Jersey friends and family. We had some shows in the works for the end of August, including Michael Arnone's Crawfish Boil, but unfortunately we're going to have to reschedule. We'll be back in due time!
During that time we put on a surprise show for you guys thanks to those funky people over at the Funky Uncle Live! This show was streamed LIVE from St. Peters by the Sea in Gulfport, Mississippi just 3 days after Hurricane Ida tore through Southeast Louisiana. Thanks to everyone who helped make it happen including St. Peters by the Sea for letting us use their Chapel as a music venue, and Chris Beary for making it all happen! You can re-watch the show here: https://www.youtube.com/watch?v=9EsG5HxF6-w&t=2340s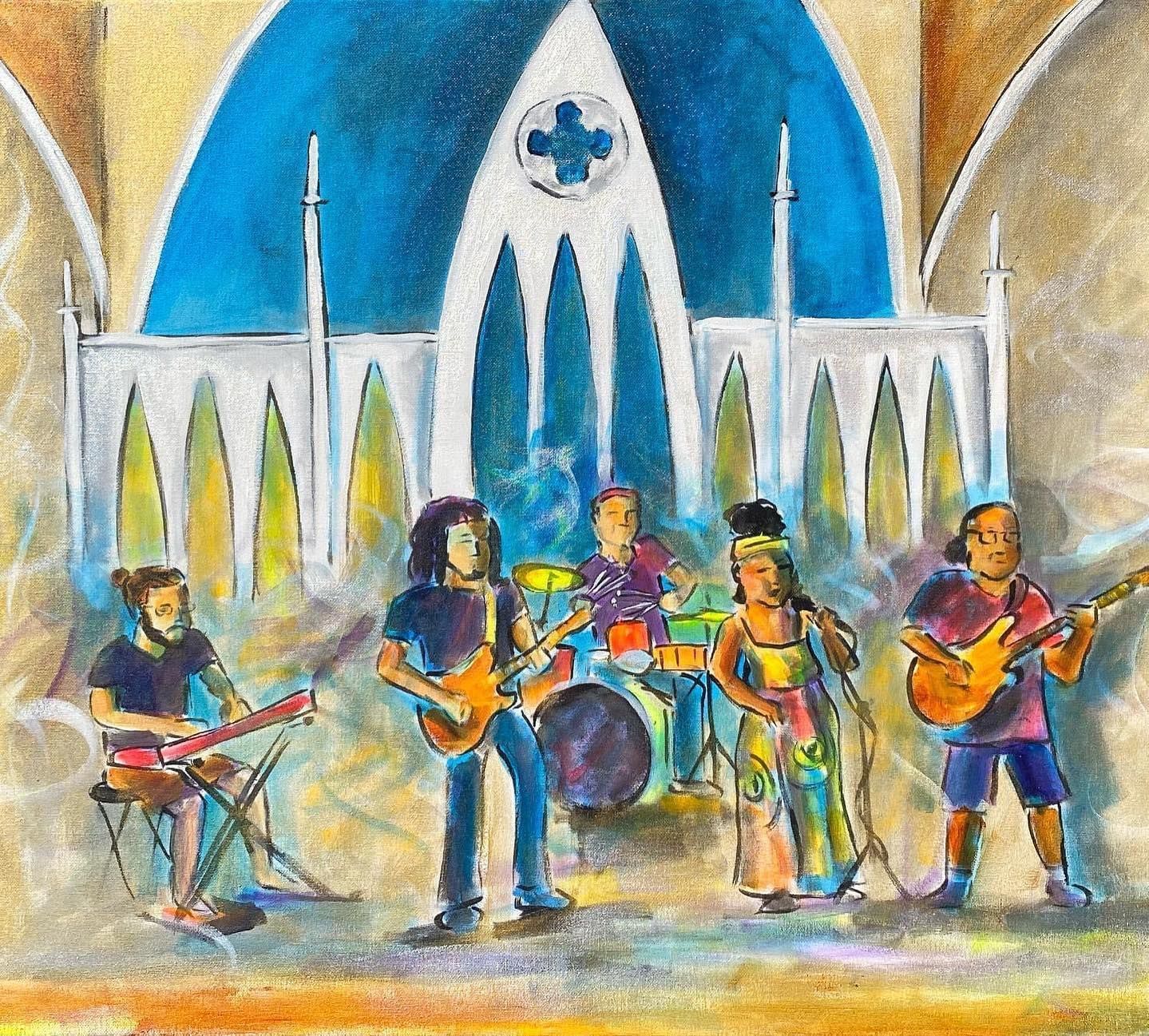 While we aren't traveling for shows at the moment, for those Funky Uncle All-Star fans at home in the Big Easy, we're super happy to announce we'll be taking part in some Funky Uncle Jazzfest activities this year!
As we all know at this point, Jazzfest and *most* of the activities surrounding it have been cancelled this year, but that isn't going to stop the Funky Uncle All-Stars from bringing the funk to the people!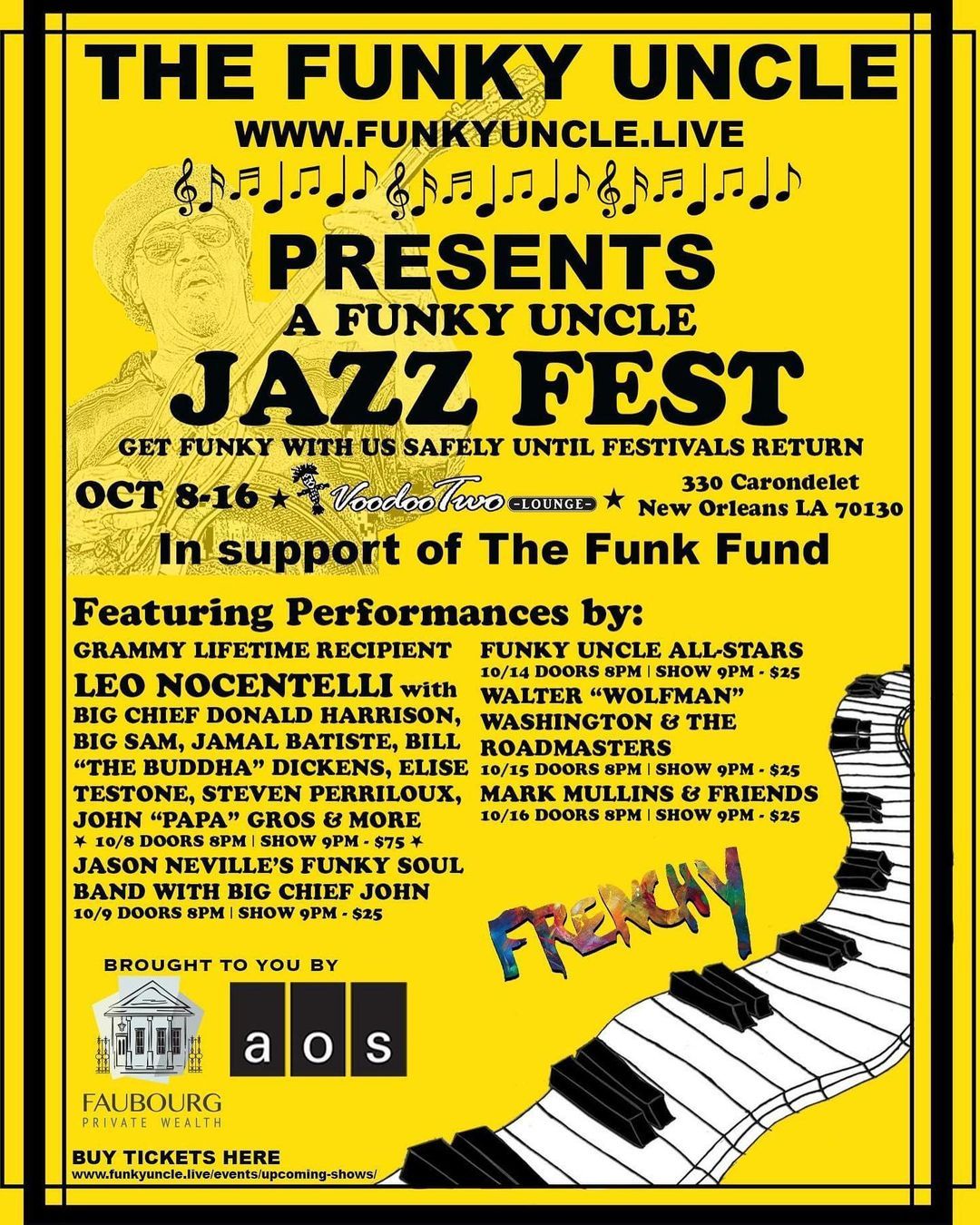 We're super excited and funked up to announce we'll be playing TWO late night Jazzfest shows on October 8th and 14th at the Voodoo Two Lounge over there at 330 Carondelet St. in the CBD! Check out the full lineup including Meters legend Leo Nocentelli!
These shows are brought to you by The Funky Uncle Live, Faubourg Private Wealth, and Voodoo Two Lounge! We hope to see you guys there! Tickets are $25 for each show, and you can purchase them on the Funky Uncle Live's website: https://thefunkyuncle.live/