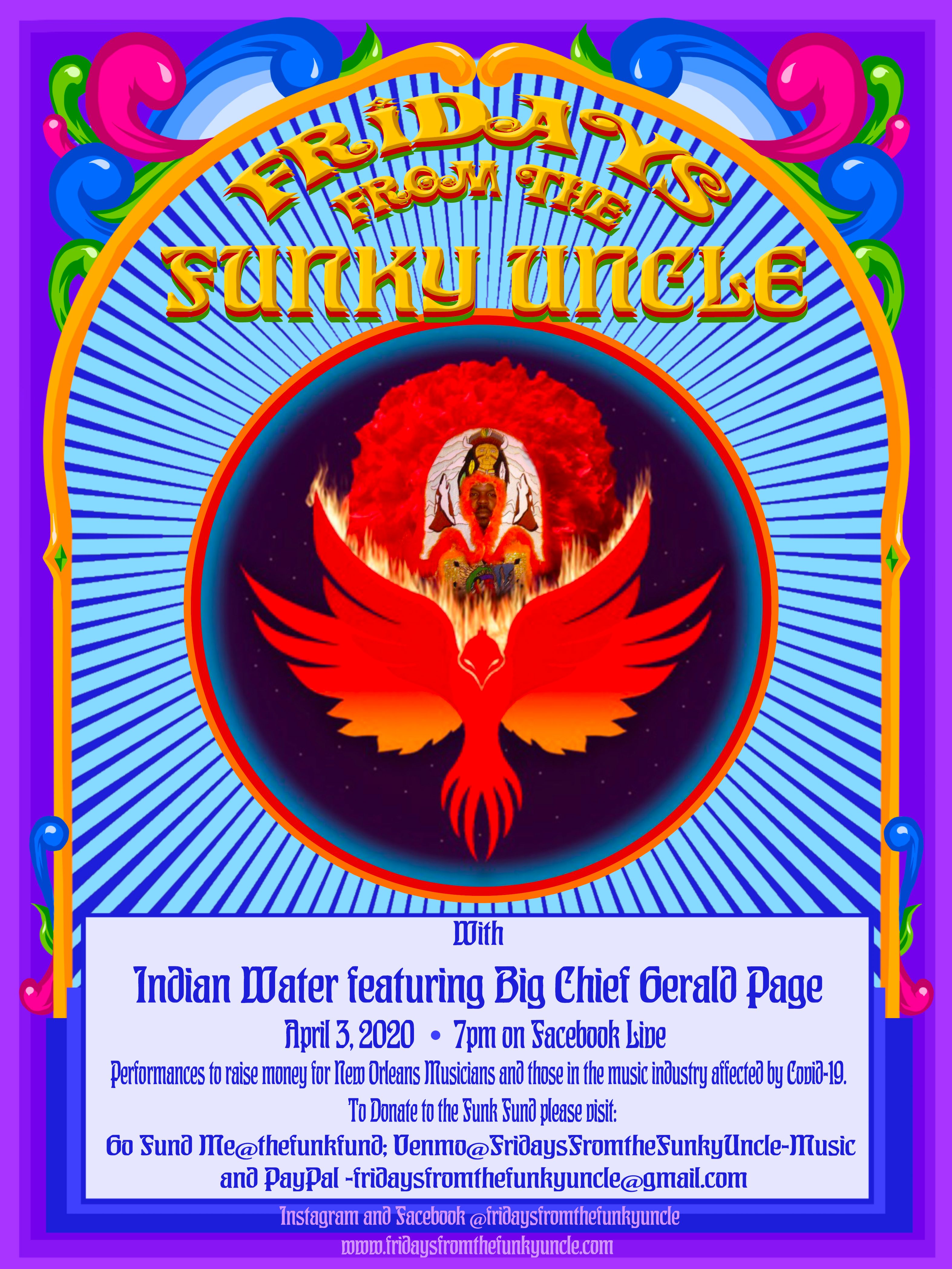 Can't Stop The Music!
Greetings from locked down New Orleans! 
First off, we hope everyone is doing well, staying safe, and keeping their distance! 
That being said, since no one can come to us, we are coming to you with a new weekly concert series "Friday's From the Funky Uncle" featuring different New Orleans musicians every week.  Here is some info: 
 Bougainvillea Productions and Soul Project NOLA have partnered to bring you "Friday's From the Funky Uncle!", a webcast featuring New Orleans Funk Musicians playing live to raise money for all members of the entertainment community in New Orleans who are in need. Starting Friday, April 3, 2020, and continuing every Friday thereafter, we will present a live performance from the decks of the one of a kind Mardi Gras float, the Funky Uncle Lounge. Combined with musician interviews and outreach news and in the vein of Soul Train or the Midnight Special, the hour and a half program will stream on FaceBookLive and will raise money through the use of a virtual "tip bucket". The resulting fund, The Funk Fund, will be distributed to musicians and those in the music industry economically or medically impacted by COVID 19. If you are a fan and lover of this music and are able, you can and should donate anytime to help defer the hardship forced on our cherished New Orleans musicians and the people who work to bring them to you. 
 Please, if you are able, donate to THE FUNK FUND. All proceeds will go directly to the musicians and those in the music industry affected by the Covid-19 shutdown. 
PAYPAL: https://bit.ly/3dwYY9H 
GOFUNDME: gf.me/u/xsntk6 
VENMO: @fridaysfromthefunkyuncle-music